RIGHT VEHICLE FOR EVERYONE

With our bus and limousine service, you can choose from more than 30 of our privately owned, well-equipped vehicles. Our cars always arrive to our customers from an indoor garage close to downtown. They are clean and in good mechanical condition.
Check our fleet
AT YOUR SERVICE FOR MORE THAN 25 YEARS

BLS has been one of the most well-known luxury car and bus rental businesses in Budapest since 1993. Our company was established to take you, your delegation, or group in our premium Mercedes vehicles to anywhere safely according to your order.
APPOINTMENT NOW
COMFORT AND SAFETY
In order to run a high-quality bus and limousine service, it is not enough to purchase good cars and carefully maintain them. Therefore, for your comfort and safety, we pay attention to employing chauffeurs who are technically and professionally trained. Moreover, they have foreign language skills according to the service they provide. They are elegant, polite, they have a lot of experience and local knowledge, too.
MORE THAN 15,000 SATISFIED CUSTOMERS
We have more than 30 vehicles in our fleet with limousines, minibuses, and buses of various sizes, but the strength of our service is the work of our well-trained and experienced chauffeurs. We regularly transport tourists, tourist groups, businessmen, dignitaries, performers, and business and political delegations. We are proud that as recognition of our work, the Budapest Chamber of Commerce and Industry gave us the title of Personnel Carrier Entrepreneur of the Year in 2014.
ACKNOWLEDGED AND RELIABLE
In 2014, we received the title of Personnel Carrier Entrepreneur of the Year. It was given to us by the Budapest Chamber of Commerce and Industry. We are a member of the Club of Reliable Carriers.
CLEAN CARS AND TRAINED CHAUFFEURS
Our cars always arrive to our customers from an indoor garage close to downtown. They are clean and in good mechanical condition. Our chauffeurs are trained, smart, and polite with extensive experience and local knowledge.
LARGE VEHICLE PARK
We have more than 30 luxuriously equipped vehicles to choose from.
FLEXIBLE AND ADAPTABLE
We can accommodate your specific needs; therefore, you can get exactly what you want. Since 1993, we have worked with numerous satisfied customers who regularly recommend us and return to us.
LEADING BUS AND LIMOUSINE SERVICE IN BUDAPEST
We have been delivering tourists, businessmen, government delegations, public figures, singers, bands, and even Oscar-winning actors in our quality cars, minibuses and buses in Budapest, Hungary, and even across borders.
---
...and here we are...
MEET OUR TEAM
---
Administratives, drivers and more...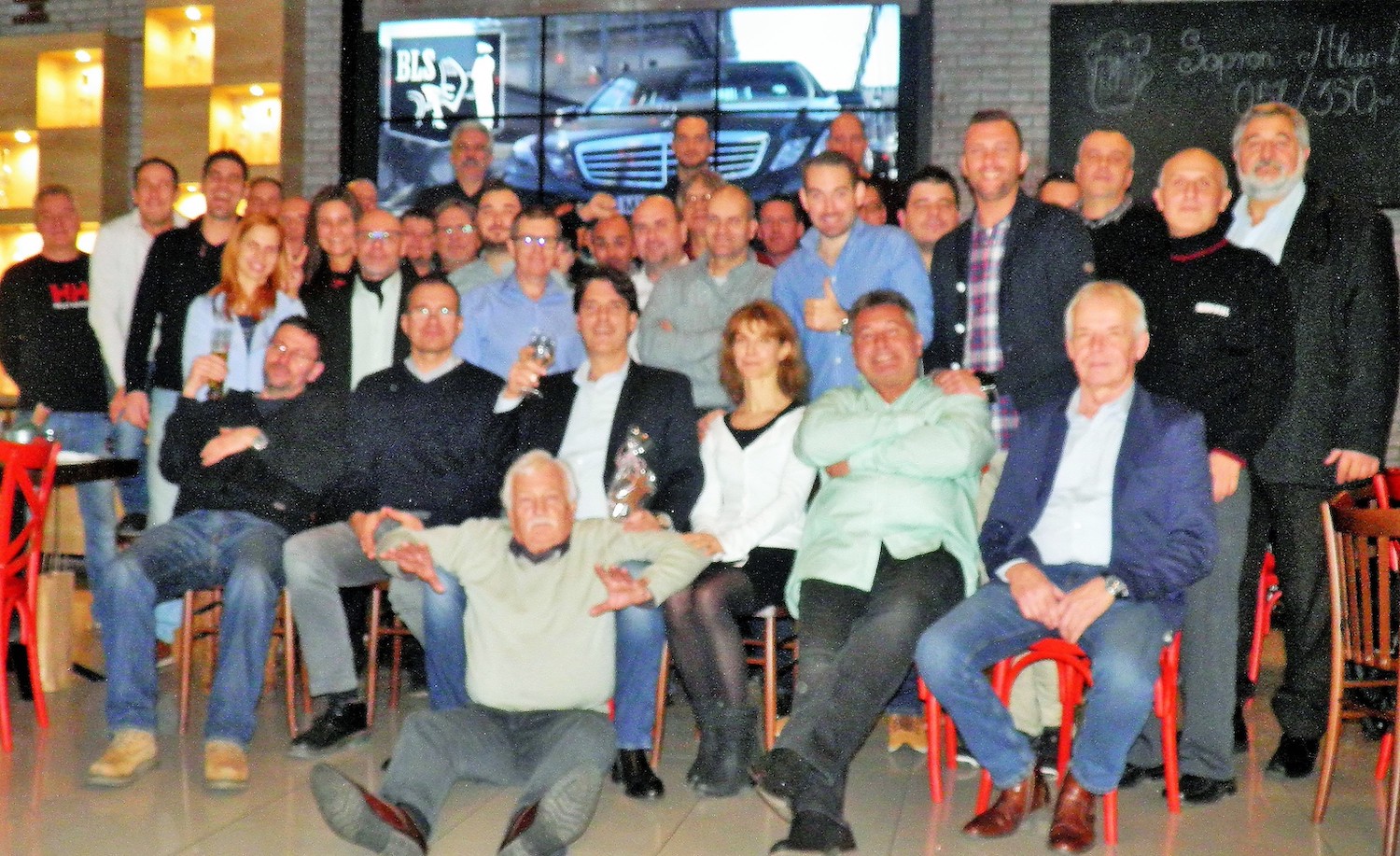 Our Drivers:
Viktor Andorfi, László Ángyán, Zoltán Bakonyi, Tibor Balogh, Zoltán Bandula, Zsolt Bécsi, Róbert Beszteri, Tibor Bognár, Tamás Fodor, Tamás Harmados, Attila Harmat, Ármin Helyei, István Ivanov, András Jakab, Gábor Jurmann, Péter Kerpel, Csaba Kiss, Márk Kiss, Zoltán Masson, György Mihálovits, Csaba Mondok, Norbert Nagy, Zoltán Nagy, Péter Németh, Csaba Oláh, Dóra Parag, Miklós Pohl, Norbert Regős, Balázs Schwenk, Csaba Somló, István Tuli, István Vadnai
If you're planning a trip to Budapest, a luxuriously comfortable limousine transfer is the perfect way to get to your destination in style. From private sightseeing to taking you straight to your hotel, we have the perfect taxis to meet your needs. Enjoy the sights of Budapest from the comfort of your own lovely limousine! Limousine Budapest Transfer Taxi offers an unforgettable sightseeing experience, providing you with a luxurious ride to some of the city's most iconic sights. From visiting the historical and majestic Parliament building to taking in the breathtaking views of the Danube, our professional chauffeurs are here to ensure you get the most out of your time in Budapest. With our safe, reliable, and comfortable transport, we guarantee you a memorable and enjoyable journey.It even includes an homage to Wayne Coyne's famous trips in his "space bubble." mercedes Though we've mentioned it before, the mercedes spot for its CLA model is notable not for the supermodel so much as the Willem Dafoe devil. He had been one of the most refined, educated men in Damascus." Most of the prison's 10,000 to 20,000 detainees were held in a building referred to as the "red building" and also "the mercedes wheel," because its three long corridors that spread out from the center gave it the appearance of the mercedes-Benz logo. It's because we found out that Dunham rides around Manhattan in a chauffeured mercedes. "[A] black mercedes conveying Lena Dunham pulls up a few minutes late in front of a diner in downtown Manhattan. Even more dramatic attention is paid to mercedes noise cancellation in a 2015 article in The Wall Street Journal, "mercedes-Maybach S600: The Silence Is Deafening." In describing the incredibly quiet ride of this sedan with a base price of $190,275, the author explains the silence is not merely deafening; While we knew about MegaUpload mastermind Kim Dotcom's fondness for giraffes and bubble baths, we didn't know too much about his wife, Mona Dotcom, and her $202,000 ($155,000 US) mercedes until today. The New Zealand Herald David Fisher reports that Mona Dotcom (yes, she took her husband's name) has applied to get her stuff back (including a G55 mercedes)--stuff that was allegedly seized during the raid on the Dotcom complex. And mercedes actually did something![Deadline] Little Irish phenom Saoirse Ronan has been cast as the lead in Wes Anderson's The Hotel budapest, a period piece set in, well, budapest. In every case, there was another more opulent production that won at least as many trophies, if not more: The Revenant, The Grand budapest Hotel, Gravity, and Life of Pi, respectively (with all but budapest winning Best Director but not Best Picture). Hence, we're still holding out for this project, which we can only assume has a stop-motion mouse with a bloody knife. Anderson also revealed that his upcoming film The Grand budapest Hotel does not, in fact, take place in budapest. budapest -- The chamber in the Municipal Court of budapest was packed, observers crammed into sweaty overflow rooms staring at closed circuit television screens and anxiously awaiting the verdict. Max Frye and Dan Futterman), The Grand budapest Hotel (Wes Anderson and Hugo Guinness), Nightcrawler (Dan Gilroy) Here we have another apparent two-contender race between Birdman and The Grand budapest Hotel, with the latter a modest favorite. Fox Searchlight released a video today that documents the building of a Lego Grand budapest Hotel in honor of the upcoming DVD and Blu-ray release of Anderson's The Grand budapest Hotel. Now, the sequel already has a director, Chris McKay, but Warner Bros.Oh, and I guess sloppy writers figure every airport that handles jets is an international airport, and I suppose there are flights requiring customs coming from nearby Canada (the definition of an "international" airport), but those of us in the trade never consider MDW anything other than a reliever airport that can't handle anything bigger than a 757--hardly an "international" airport, and we never describe it as such. Legally, when those 2,500 gun owners arrived at the airport last year, they should have declared their firearm to airport attendants during check-in—a process that involves holding the gun, unboxed, in the airport to show the attendant it's not loaded. "They said, 'Let's not only build an airport, let's build one that will be here for generations,' " Rick Danner said of the public-private airport commission, led by Milliken, that developed the airport. JFK airport Russell Defreitas, a naturalized American citizen from Guyana and former airport cargo handler, and Abdul Kadir, of Guyana, were arrested in 2007 and convicted in 2010 of conspiring to blow up fuel tanks at JFK airport. This week's possible problem is Heathrow airport, a good airport and a big airport that might not be good enough or big enough, MPs fear the expected the 45% uptick in passengers arriving and departing during the Games could lead to people waiting in line at passport counters for an hour. The house on the edge of the frame is unmistakably Scottish and there are possible runway lights, indicating we are close to an airport. Kirkwall seems to be the only airport close to the coast and the photo vantage point is clearly where the airport perimeter is closest to the coast.Jerry Parr, the agent closest to Reagan, uses the broad surface area of his arm to bend Reagan down toward the presidential limousine. Ray Shaddick, the shift leader, pushes them both inside. Agent Timothy McCarthy stretched his arms wide and blanches from a bullet strike.White House press secretary James Brady grimaces as another round sliced through his skull.Within three seconds, the limousine door was closed, and it accelerates out of the drop. Car? Ah, if you mean that limousine, - I chartered it. He's a limousine driver. Tom's limousine is parked in front. the limousine liberals of Hollywood; There was a limousine waiting for Tom outside the hotel.Budapest mercedes BUD, Budapest mercedes limousine, Budapest VIP BUD, Budapest VIP limousine, Budapest sightseeing BUD, Budapest sightseeing limousine, airport mercedes BUD, airport mercedes limousine, airport VIP BUD, airport VIP limousine, airport sightseeing BUD, airport sightseeing limousine, transfer mercedes BUD, transfer mercedes limousine, transfer VIP BUD, transfer VIP limousine, transfer sightseeing BUD, transfer sightseeing limousine, hotel mercedes BUD, hotel mercedes limousine, hotel VIP BUD, hotel VIP limousine, hotel sightseeing BUD, hotel sightseeing limousine, mercedes BUD, mercedes limousine, VIP BUD, VIP limousine, sightseeing BUD, sightseeing limousine, Budapest, the capital city of Hungary, is a popular tourist destination known for its stunning architecture, rich history, and natural thermal baths. The city is divided by the Danube River into two parts, Buda and Pest, and is home to several UNESCO World Heritage sites. One of the most famous landmarks in Budapest is the Hungarian Parliament Building, a magnificent example of Neo-Gothic architecture located on the banks of the Danube. Other must-see attractions include Buda Castle, Fisherman's Bastion, St. Stephen's Basilica, and the Széchenyi Chain Bridge. Budapest is also famous for its thermal baths, which are said to have healing properties. The most famous of these is the Széchenyi Thermal Bath, located in City Park, which features a variety of indoor and outdoor pools, saunas, and steam rooms. In addition to its many sights and attractions, Budapest is also known for its vibrant nightlife and culinary scene. Visitors can enjoy traditional Hungarian cuisine, as well as a variety of international dishes, in the city's many restaurants and cafes. Overall, Budapest offers a unique and unforgettable travel experience that combines history, culture, and relaxation. The rain drizzled down on the gray tarmac of the Budapest airport as Sarah stepped out of the comfortable limousine. The taxi approaching them, with its windows cracked open, carried the sounds of the city. The driver warmly greeted them, and they set off towards a welcoming hotel. The hotel was bright and elegant, a small oasis in the urban hustle. After checking in, Sarah and her companions retired to their comfortable rooms. Over the next few days, they explored the city, strolling along the Danube, visiting Buda Castle, and meandering through the downtown. During their travels, they also availed themselves of a transfer service to seamlessly move from one attraction to another. On the day of their return to the airport, the taxi pulled up in front of the hotel again, and the driver assisted with their luggage. As they bid farewell to the city, Sarah watched from the window as the limousine made its way toward the airport. The journey had come to an end, but a lasting impression lingered in her heart: the diversity of Budapest and the pleasant comfort provided by limousines, taxis, and transfer services.